HORIBA provides peripheral systems for measuring instruments
One of the strengths of HORIBA's engineering process is that, through its global network, it supports the characteristics that vary from one area to another, enabling it to help customers find the solutions they are looking for.

HORIBA provides a total package of solutions, including measuring instruments as well as sampling, data processing, shelter design, and after-sale service, by customizing its systems in a way that meets the needs of each region such as measuring conditions and environments and regulations.
Integration
System Design
HORIBA has used its wealth of experience to provide advanced technology and high-performance solutions in various industries.
Inside and outside of the country, HORIBA offers systems needed by customers using the extensive knowledge and application capabilities that it has cultivated by working on many kinds of undertakings, ranging from combinations of single products to large full systems with a shelter.


Engineering & Application Development
A system for monitoring five pollutants can typically fit into one 19-inch rack.
Rack-mounted systems can be installed in equipment rooms, stand-alone shelters, trailers, vans, large trucks, or aboard vessels.


Contract Technical Service
HORIBA designs, assembles, calibrates and tests complete integrated systems for simultaneously measuring multiple pollutants.

Field Service
To assist companies challenged with maintaining technical excellence while adhering to strict budgets, HORIBA has developed and provides a contract recruitment model that finds and places experienced engineers, designers and technicians specializing in analyzer, instrumentation and electrical applications. Contract services can also cover ongoing agreements to maintain and support analyzers, HRVOC monitoring systems, gas detection systems and other Continuous Emissions Monitoring Systems (CEMS).

Data Testing CGA & RATA
CEMS Relative Accuracy Cylinder Gas Audits (CGA) and Test Audit (RATA). Cylinder Gas Audit (CGA). If applicable, a CGA may be conducted in three of four calendar quarters, but in no more than three quarters in succession. A RATA is an audit in which data from a CEMS is compared to data from EPA reference methods of 40 CFR Part 60. The sampling procedures used by HORIBA followed the guidelines in the Code of Federal Regulations, Title 40, Chapter I, Part 60, Appendix A, Methods 3A, 7E, and 10. Appendix B, Performance Specifications 2, 3, and 4A.


HORIBA's Global Network
HORIBA's System Engineering section is highly acclaimed for sampling design according to the sample's chemical composition or physical characteristics as well as a variety of system presentation which meets the conditions at the establishment sites. Through HORIBA's global network we can even handle technical standard that is required in each country such as Turn-Key Project.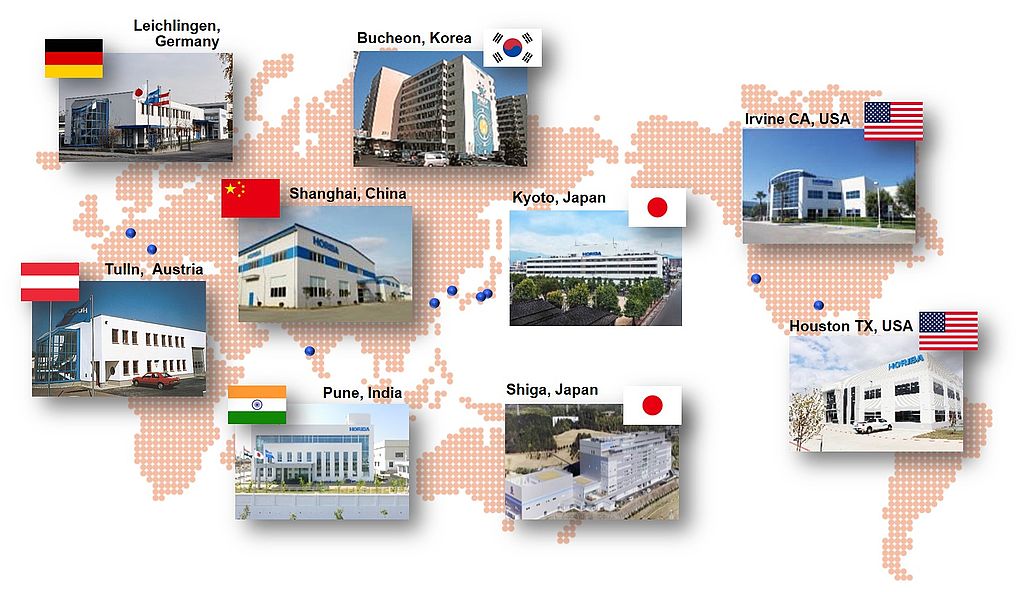 * Please consult HORIBA for further details.